A right school shapes a bright future. This especially holds true in the modern world where 'excelling' is not sufficient, it is the world of 'Excelsior'. Education is no more limited to text books; it is the world of an all encompassing educational experience.
St. Paul's Darjeeling with a legacy of 200 years has always had a holistic vision when it came to education. Mens sana in corpore sana in corpore sano – A healthy mind in a healthy body – has been the school's motto which clearly defines the modern mindset towards education. Good health and an all-round intellectual, value based and academic education are perhaps the most important assets a boy can have. This has made St. Paul's a premium boarding school for boys which provides education like it was always meant to be.
Topping the Ranking Charts
St. Paul's Darjeeling has always ranked high on the lists of schools in India. Currently it is ranked the Best Boarding School in West Bengal, The Best School in North Bengal and the 3rd Best School in West Bengal. In a recent Forbes study it was ranked among the Top Residential Schools in India and according to Education World St. Paul's is No. 5 amongst boarding schools in India.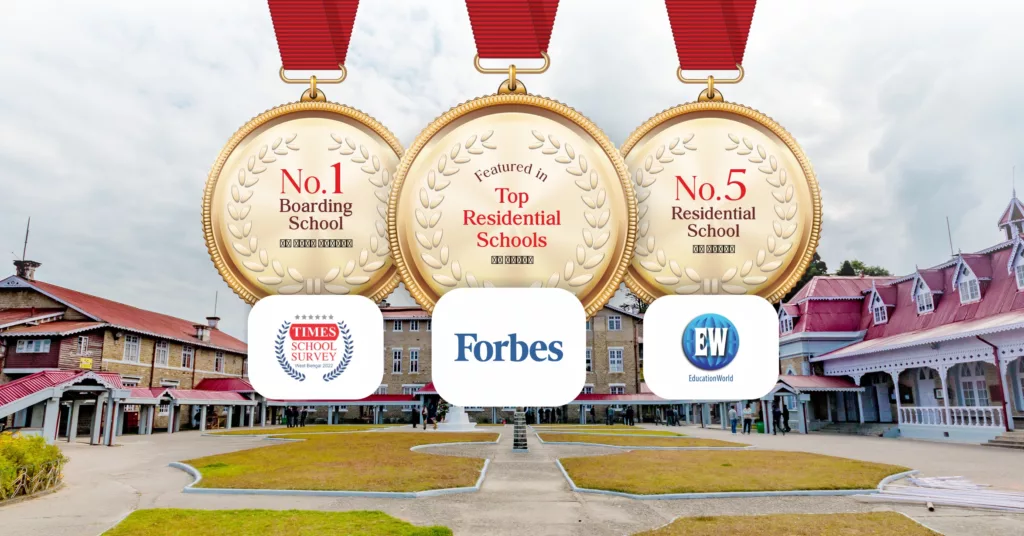 Holistic Development
Boarding schools offer a holistic approach to education, focusing not only on academic excellence but also on character development, leadership skills, and personal growth. St. Paul's School Darjeeling, known for its rigorous academic curriculum, encourages students to participate in various co-curricular activities such as sports, music, arts, and debate. This holistic approach nurtures well-rounded individuals who are equipped to excel in all aspects of life.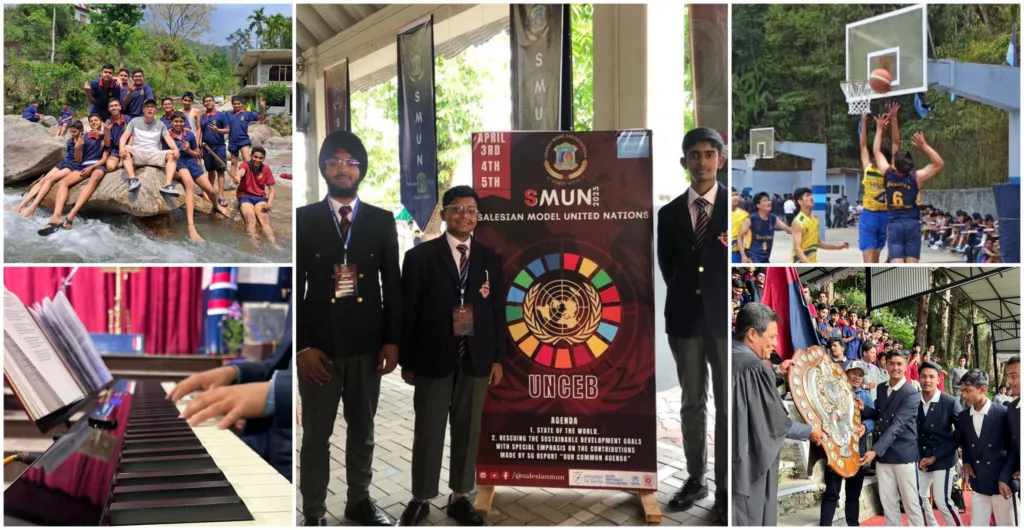 Excellent Infrastructure and Facilities
A child requires the best to fully realize his true potential. The facility a school provides plays an intrinsic role in the boy's overall development. St. Paul's provides state-of-the-art facilities and infrastructure that enhances the learning capabilities of the children.
Nestled in the heart of nature, this is a boarding school with a difference. The boys have the advantage of living in surroundings not only of exceptional natural grandeur but also of the cultivated beauty of gardens, lawns and planted forest trees.
With well-equipped classrooms, science and computer laboratories and the first of its kind AIML Lab (in association with IIT, Kharagpur), the students have a conducive environment for intellectual development. St. Paul's also has its own gymnasium, a cricket and athletics ground, two other playing fields, and courts for tennis, badminton, basketball, volleyball, squash and Eton fives to provide the best of physical activities to the boys.
The hostel facilities provide a comfortable and secure residential experience, ensuring that students feel at home even when away from their families. The School also has a qualified doctor who visits the school daily to supervise the running of the school infirmaries and attend to the medical needs of staff and students.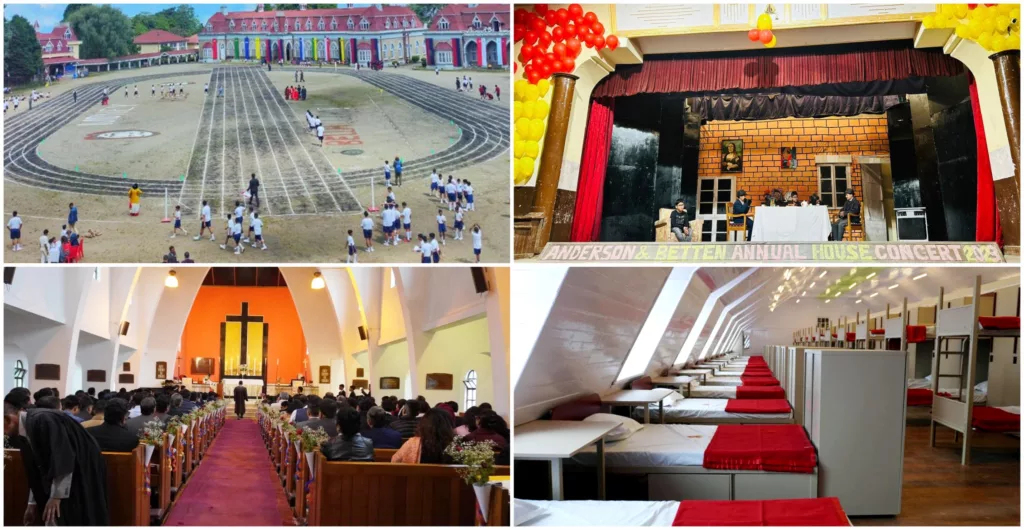 Experienced and Dedicated Faculty
The success of any educational institution lies in the expertise and dedication of its faculty members. St. Paul's School, Darjeeling takes pride in its team of highly qualified and experienced teachers who are committed to providing quality education. These educators not only impart knowledge but also act as mentors, guiding and nurturing students to reach their full potential.
Cultural Diversity
Boarding schools often attract students from diverse backgrounds, allowing the boys to interact and forge friendships with peers from different cultures and regions. This exposure to a multicultural environment fosters tolerance, broadens perspectives, and prepares students to thrive in a globalized world. St. Paul's School Darjeeling welcomes students from various parts of India, offering a unique opportunity for cultural exchange and understanding.
Exposure Beyond
Life is not about text books, but living the life to the fullest. Apart from the skills taught by the curriculum we put the extra in extra-curricular.
The various programmes that we conduct include work on the estate, initiative tests, rock climbing, rifle shooting and map reading, camp craft, first aid, archery, compass work, mountain rescue, animal care, plant study and drill. After the completion of training, boys are awarded bronze, silver or gold medals of the Duke of Edinburgh's Award Scheme.
There are various hobby clubs which develop manual, artistic and technical skills. The hobbies that are encouraged are art and craft, Batik, Indian and Western music, model-making, photography, wood and lathe work, cybernetics, textile design, cooking, philately, etc.
Indian and Western music and band, elocution and drama play a large part in the lives of the boys, assisting in the development of self-confidence. Each of the houses in the senior wing presents a concert every year and the Dramatic Society stages a play annually in October. From time to time the school sends students to the Music and Speech Examinations of the Trinity Guildhall School of Music and the Associated Board of the Royal Schools of Music, London.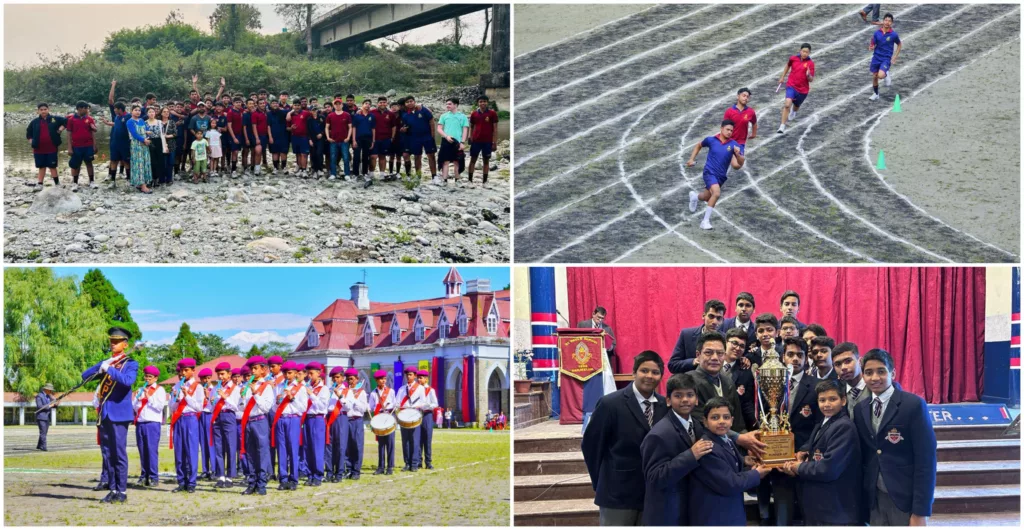 Strong Alumni Network
St. Paul's School Darjeeling has a strong alumni network that spans across the globe. This network opens doors to numerous opportunities for students, including internships, career guidance, and connections with successful professionals in various fields. The school's reputation and network enhance the chances of your son's success in his chosen career path.
Choosing St. Paul's School Darjeeling, one of the top boarding schools in Eastern India, for your son's education is a decision that can shape his future positively. With its holistic approach to education, excellent infrastructure, experienced faculty, cultural diversity, and strong alumni network, the school offers an ideal environment for your son's academic, personal, and professional growth.
Invest in his future by providing him with the best boys' boarding school experience at St. Paul's School Darjeeling.